Nourishtea The Duke of Earl Loose Leaf Tea
Earl Grey Tea
110 g / 44 Cups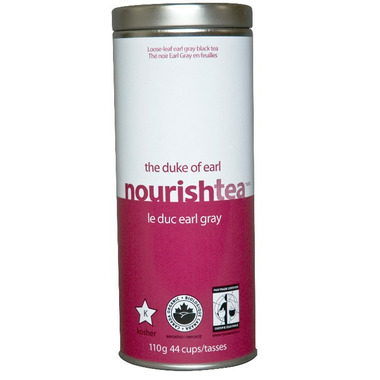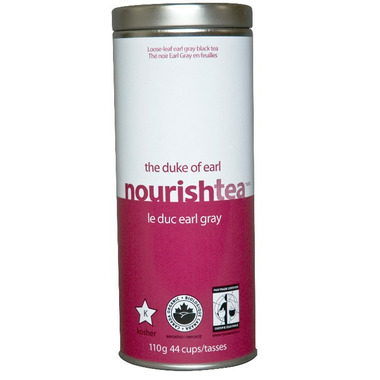 Nourishtea The Duke of Earl Loose Leaf Tea
Earl Grey Tea
110 g / 44 Cups



The nourishtea experience begins with the world's finest hand picked tea leaves. The nourishtea promise is to bring you the best tasting tea the world has to offer.
nourishtea travels far and wide to find the world's highest quality tea leaves and invite you to sample a cup of pure perfection because at nourishtea they believe a well brewed cup of tea is one of life's most perfect pleasures.
nourishtea Earl Grey comes exclusively from Sri Lanka. The leaves are grown on steep terrain and unusually high latitudes. The processing of red teas requires full oxidation, and the specific Italian bergamot oil used on tea leaves creates an incredible citrus aroma, with no bitter aftertaste at all. From the moment you crack open the tin, the aroma of this early grey overpowers you...it is an amazing product and an obvious staple for the kitchen.

Ingredients: Organic Fair Trade Certified black tea leaves, organic bergamot oil.
Contains 96% Fair Trade Certified ingredients by dry weight.