Organika Bee Propolis Alcohol-Free Throat Spray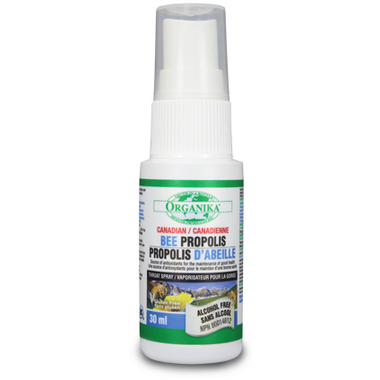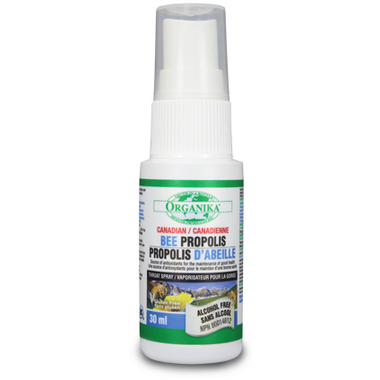 Organika Bee Propolis Alcohol-Free Throat Spray
For some of us, the challenge of swallowing pills prevents us from taking many supplements. With Organika®'s Liquid Bee Propolis advantage of the antioxidant and anti-microbial benefits in an easy liquid formula. For those with ethanol sensitivity, choose the Alcohol Free solution, made with a distilled water and glycerin formula.
Features:
Gluten Free
Antioxidant and anti-microbial properties for maintenance of good health
Relieves sore throat and other mouth and throat infections
Alcohol free, for those with alcohol sensitivities


CONTAINS NO:
Dairy, egg, artificial preservatives, colours, artificial sweeteners, yeast, wheat, or soya.

INGREDIENTS:
Bee Propolis (Bee hive of the honey bee [Apis mellifera L.]) ................167 mg
NON-MEDICINAL INGREDIENTS:
Glycerin, Purified Water.








Eugenia:
about a week ago
This is a natural product that is very effective for a sore throat and also for every sore spot in the mouth, like when you accidentally bite you lip. I even used it after a dental surgery and it help the healing process. It tastes fine, too. Convenient travel size bottle. I also like that it does not contain alcohol.
Page
1