Organika Bee Propolis Throat Spray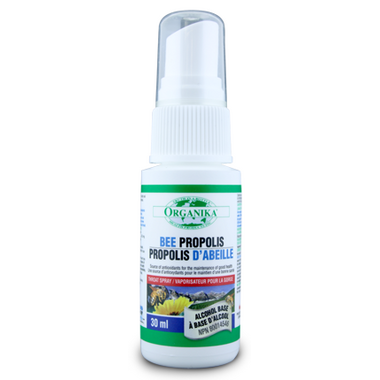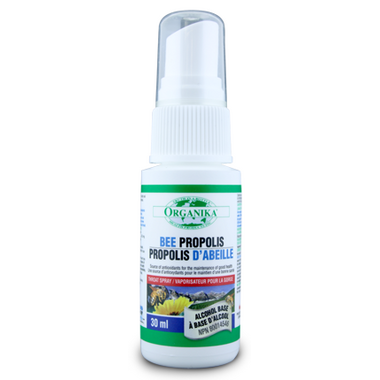 Organika Bee Propolis Throat Spray
For some of us, the challenge of swallowing pills prevents us from taking many supplements. With Organika's Liquid Bee Propolis advantage of the antioxidant and anti-microbial benefits in an easy liquid formula.
Features:
Gluten Free
Antioxidant and anti-microbial properties for maintenance of good health
Relieves sore throat and other mouth and throat infections
CONTAINS NO:
Dairy, egg, artificial preservatives, colours, artificial sweeteners, yeast, wheat, or soya.
MEDICINAL INGREDIENT
: EACH 0.5 mL (4 SPRAYS)
Bee Propolis (Bee hive of the honey bee (Apis mellifera L.))..... 83.5 mg
NON-MEDICINAL INGREDIENTS:
Glycerin, Ethanol.

RECOMMENDED DOSE
- (ORAL) ADULTS ONLY: Spray 0.5 mL (4 sprays) 3 to 6 times per day in the mouth.
DURATION OF USE:
Consult a health care practitioner for use beyond 1 month.